Mom loved watching birds. She wasn't a birdwatcher in that she had to know the names of all the birds or what their songs were or where they were migrating to or from. She just loved to watch them eat and flit around and be birds from the kitchen window. The best ones came in pairs because they were in love, just like her and dad.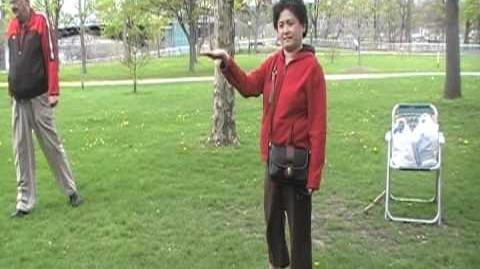 And they loved her back. Our backyard never lacked for birds (much to the delight of the half-stray wandering cats in our neighborhood). Mom's garden was always a flurry of lively birds. It seemed like just one day, she decided she loved hummingbirds and made them appear like magic by planting the right flowers and keeping sugar feeders. And I'm sure she'll never forget a bird landed on her finger on a trip up to Niagara Falls...
I was reminded of mom today, randomly, while learning about Citizen Science. People all over the country participate in the Great Backyard Bird Count in mid-February to help scientists learn about bird populations and migration patterns and all sorts of things. I'm going to count the birds in my yard this year and think of mom. I miss her so much.
Vksavath 04:23, February 5, 2011 (UTC)
Community content is available under
CC-BY-SA
unless otherwise noted.